depo-us.org
makes digital marketing simple for business owners across USA. Business information for companies, entrepreneurs, and customers. Find and connect with your ideal customer.
Why do you need to
create a company profile
? • Gives helpful descriptions of your products and services. • Shows your goals and where you've come from. • Helps with recruitment.
Depository glossary and terms by letter
Search Depository Institutions & Credit Unions
Newly registered companies
Depository Institutions & Credit Unions articles
Why a Crypto Rewards Credit Card Is Probably a Bad Idea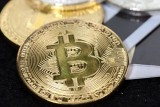 With crypto rewards cards, a small percentage of your purchases can be redeemed for cryptocurrency instead of cashback or points in a rewards portal. But just because you can combine your credit card rewards with cryptocurrency speculation doesn't mean you should, as less risky cashback redemptions could offer you more value in the long run.What should I... ↪ read more...
You want to retire early? Here's 4 things you need to know about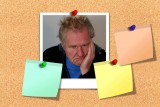 No one would refuse to retire at 38, walk around the house in slippers, and occasionally check their investments in million-dollar accounts.Not everyone can achieve that, and even if you retire at 55, you can still consider yourself an early retiree. What do you need to consider before you join this "club"?What is early retirement?"Early retirement" is a... ↪ read more...
Where to invest? Government Bond Funds VS Short-term corporate bond funds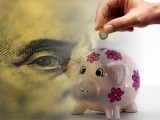 Government Bond FundsGovernment bond funds are mutual funds or ETFs that invest in debt securities issued by the U.S. government and its agencies.The funds invest in debt instruments such as T-bills, T-notes, T-bonds and mortgage-backed securities issued by government-sponsored enterprises such as Fannie Mae and Freddie Mac. These government bond funds are... ↪ read more...
All articles
Depository Institutions & Credit Unions